Establishing a partnership with a British Taymount clinic creates a more affordable option for our clients to undergo a globally sought-after program and an opportunity for the exchange of intestinal microbiota in the territory of Slovakia and the European Union. All transplants are from trusted TML.Science®.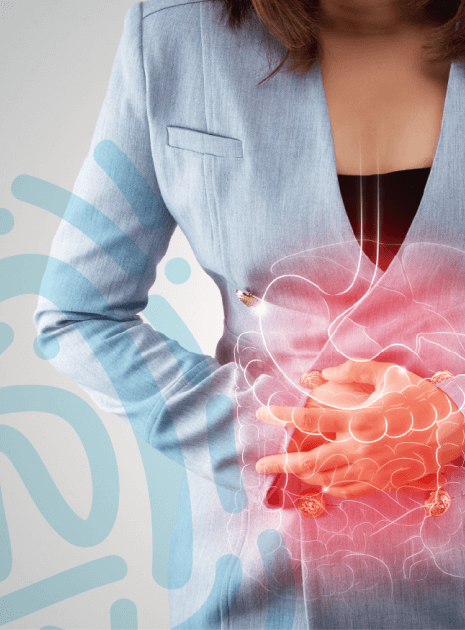 Care in the FMT program
The FMT program brings clients 10 days of care, which consists of the application of bacteriotherapy (FMT), first-class care, personalized counselling in the field of diet and lifestyle, and comprehensive metabolic and biochemical tuning. The FMT procedure meets the highest safety standards, and all transplanted cells undergo a 6-month quarantine and come from 10 donors. All transplants are manufactured and tested by TML.Science®. Only microbial cells (not fecal contents) are transplanted, part of which is stored for subsequent auditing in case of further client needs. Please contact us regarding the price of the FMT program. It is regulated by the current exchange rate (from pounds to euros), supplemented by transport, customs, and licensing costs.
Reservation of FMT telephone consultation
Premium care
During this program, the client is under the constant supervision of a council of doctors and specialists.
Globally sought-after program
The FMT program is effective, sought-after, but difficult to access. We are pleased that we can now also help with acute and chronic diseases.
Our cooperation with the
Taymount
clinic brings unique help with optimizing the microbiome for clients from all over the EU.
You can easily get to our clinic Symptomedica in Bratislava from two sides. From Gorského Street and Laurinská Street. And how exactly to get to us you can find in these video instructions.
Professional and mainly human approach in solving my health problems. I highly recommend it to everyone who don't know what to do with their health. Symptomedica is just great. Everywhere I go, I praise them. (Anna Z.)
You don't have to be afraid of "white coats" at this clinic. A pleasant and accommodating approach will relieve you of any fear. Professionalism, expertise, nice people in one place. If you need help, surely contact Symptomedica. (Zuzana F.)
We thank the whole Symptomedica team for the care. They have a fantastic approach, you don't have to be afraid, and above all, you are sure that you have done the right thing for your health. We were examined with our 3-year-old daughter, the approach to children is also perfect, they are professionals, and we can only recommend them to anyone who is considering. (Bibiana S.)